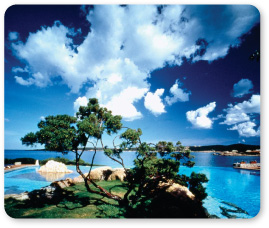 Do you dream of an honeymoon in Sardinia? We can do it for you!

We have a very long experience of planning holidays and we a re a branch of a fully registered Travel Company. We believe that you would never want to go away from our charming resort: The two of you.
Alone in one another's arms.

Sharing your love, your emotions, your deepest, most personal thoughts.
You're swept away in the throes of passion to a most magical place.

A full week on a sailing boat: just the two of you and a discreet skipper in the silence of the emerald sea of Sardinia. Unforgettable sunsets, dawns and the light of the moon.
Copyright 2007 Motus in Sardinia - All rights riserved