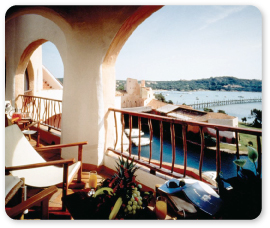 You are thinking of a romantic wedding celebrated in a tiny country side church? or maybe desire to have fun with your private party on the beach? Or you just want all your friends and beloved to remember your wedding as beautiful holiday in Sardinia with you?
Weddings in Sardinia is the wedding planner for you!

Wedding Locations in Sardinia. We specialize in arranging weddings in Sardinia and in selecting wedding venues in Sardinia.
We have been working as wedding planners on the romantic island of Sardinia for the past seven years, making every wedding abroad a relaxing experience.
We pride ourselves on being totally flexible to our customers' needs and on being able to organise from the most intimate wedding, consisting of just bride and groom, to a full-blown fairytale wedding.
Contact us for a free quotation and hints for Wedding Locations and Venues in Sardinia.
Take a look to some of our wedding packages on the most beautiful locations in Sardinia.
Copyright 2010 Motus in Sardinia - All rights riserved