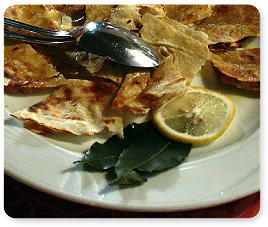 The wedding's lunch, or dinner or buffet in Sardinia is a very important part of event as it is a tradition's ritual.

In the past, women prepared the food in their house for all the guests. Fresh pasta, typical biscuits and cakes were prepared days before the wedding. On request, we may reproduce that particular, traditional feeling, by setting up the wedding in a small town and by getting the locals involved.

The meal could be either "seated" or "buffet", as luxurious or as simple as you want. In Sardinia, a traditional wedding reception represents a "warm" experience consisting of many different and delicious courses.

Typical menus include both meat and fish, and can change from town to town in Sardinia. Sardinia is the home of a great range of quality wines, thanks to the diversity of the soil and climatic variations.

If you haven't had the pleasure of tasting Sardinian wine, you'll most definitely be pleasantly surprised.


Copyright 2010 Motus in Sardinia - All rights riserved